Racial Wealth Gap Learning Simulation
Racial Wealth Gap Learning Simulation
---
---------- Forwarded message ---------
From:
Shelley Tanenbaum
<shelley@...>
Date: Fri, May 13, 2022 at 10:10 PM
Subject: Racial Wealth Gap Learning Simulation
To: Ithaca Monthly Meeting <
margaret@...
>
Reminder: Join Us For 
A Racial Wealth Gap Learning Simulation
Tuesday, May 17th at 7pm Eastern
Dear ,
Quaker Earthcare Witness co-clerk Beverly Ward is hosting a Racial Wealth Gap learning simulation. The simulation is an interactive tool that helps people understand the connections among racial equity, hunger, poverty, and wealth.
In the simulation, participants learn how federal policies created structural inequalities—property ownership and education are just two among many areas affected—and how these policies increase hunger and poverty in communities of color.
The simulation guides participants to an understanding of why racial equity is so important to ending hunger and poverty in the United States. The hope is that participants, in becoming more aware of structural inequality, can support policies that undo and/or reduce disparities.
All are welcome - we especially encourage Steering Committee members to attend as part of our ongoing efforts to become an anti-racist community.
If you have already registered, we look forward to seeing you, and if you know others who may be interested, please share this link: quakerearthcare.org/event/racial-wealth-gap-simulation-experiment/
If you have any questions, please contact Shelley Tanenbaum shelley@.... 
We look forward to seeing you there!
Shelley Tanenbaum
General Secretary
Quaker Earthcare Witness
About Beverly Ward
Beverly is the field secretary for Earthcare at Southeastern Yearly Meeting of the Religious Society of Friends and the co-clerk of QEW. Her related experience includes conducting research and providing technical assistance to communities and local state and federal agencies on environmental and social justice, housing, and transportation issues. Beverly is an experiential workshop facilitator trained in conflict management, mediation, responses to violence, strategies on healing for trauma and Alternatives to Violence Project. 
Beverly is a member of Tampa Monthly Meeting and an attender of Deland Worship Group. She lives on lands once inhabited by the Timucua (Ocklawaha River Watershed) and the Tocobaga (Hillsborough Bay Watershed).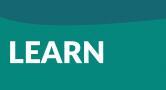 READ OUR NEWSLETTER
Have you read the latest issue of BeFriending Creation?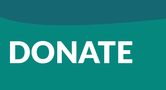 SUPPORT OUR WORK
We are a small organization with a big mission. Please consider making a donation to support our work, especially are growing online offerings. Thank you.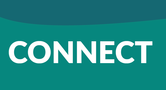 INVITE US TO YOUR MEETING
QEW staff, Steering Committee members, and Friends are offering a workshops on a wide range of Earthcare concerns. If you are looking for a way to connect with our work and host an engaging session for your community, see below.